NEW MAYDAY.US PRESIDENTIAL POLL: Supporters of Every Candidate Want Reform of How Elections are Funded
We just released a new presidential poll showing which candidates' supporters care most about reforming how elections are funded.
We found that the vast majority of primary voters agree – regardless of which party or candidate they support – that we need to fundamentally reform the corrupt way we fund elections, including establishing citizen-funded elections that match small donations using public funds.
All voters agree: "The system for funding elections needs fundamental reform."
The survey is available now online, broken into a Republican sample and a Democratic sample.
"A lot divides us as a country, but the results are clear: Supporters of every candidate for President – all the way from Ted Cruz and Ben Carson to Lawrence Lessig and Bernie Sanders – believe that our system is broken and needs fundamental reform," MAYDAY.US CEO and Board Chair Zephyr Teachout said. "Americans are looking to Washington to break the cycle of corruption, and they've had it with a handful of corporations and well-connected individuals exploiting the weakness in our democratic design to corrupt our country from the inside."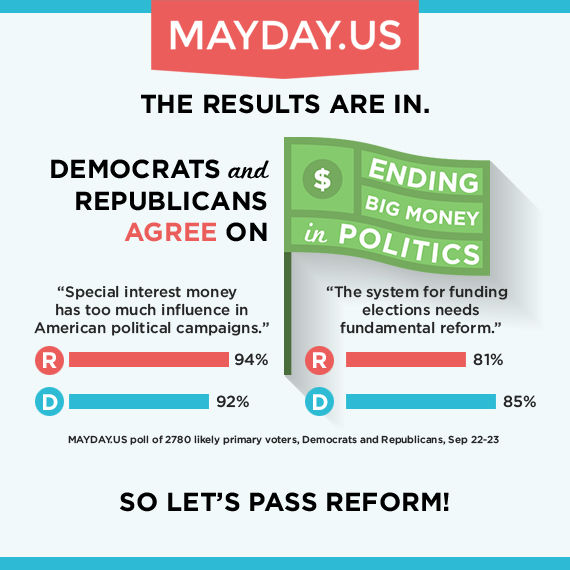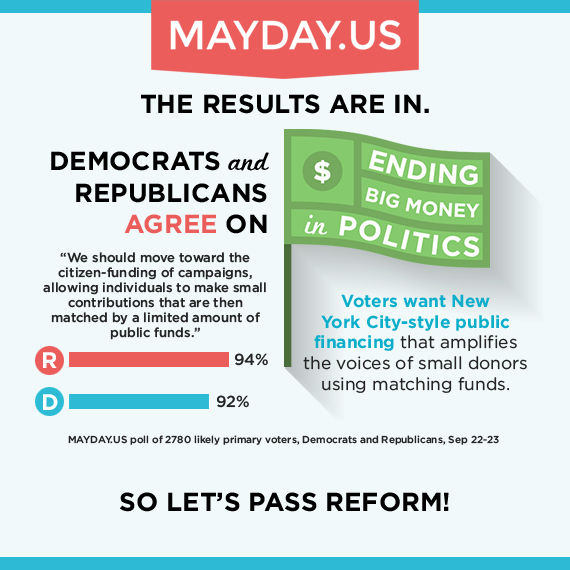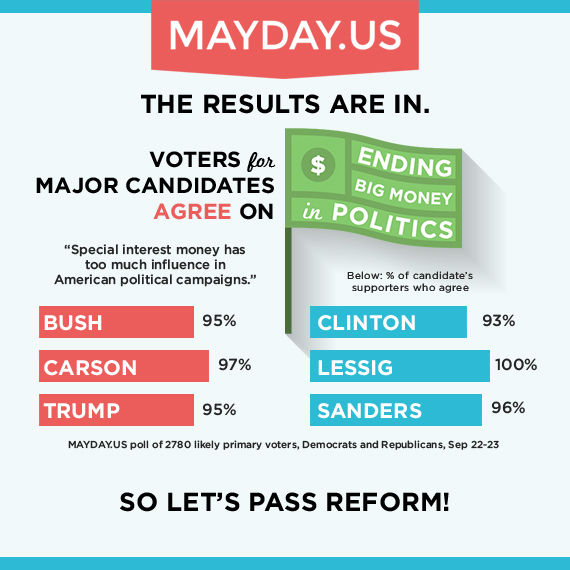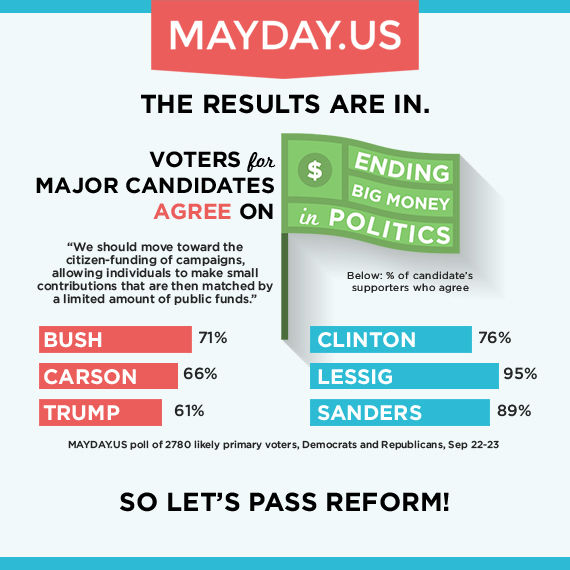 Completed: Incomplete Completed: 1. Sign up Updates

Sign up for Updates

It's time for the people to take back our country from big money special interests. Help change the way campaigns are funded and end the system of corruption in Washington, DC.

Completed: Incomplete Completed: 2. Spread the news

Spread the News

Completed: Incomplete Completed: 3. Call Congress

Call Congress

Start fighting for fundamental reform. This tool will help you call the offices of our potential leaders, so you can ask your legislators to support reform.